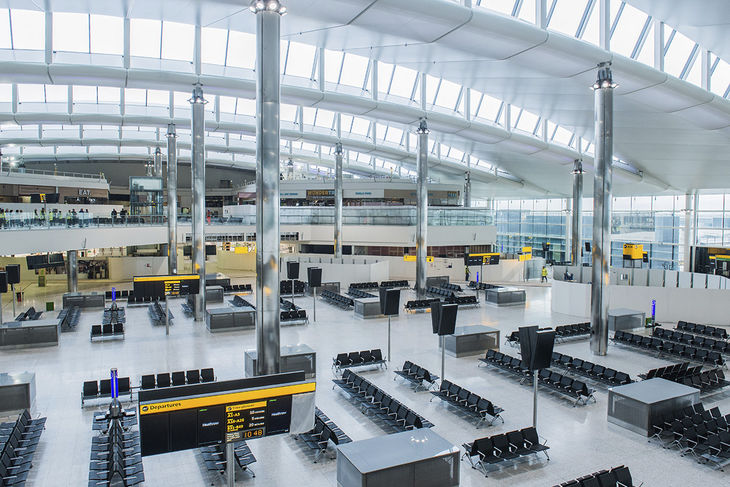 London Heathrow Airport
Airport code: LHR
http://www.heathrowairport.com/
London Heathrow Airport
London Heathrow Airport is the busiest airport in the UK and the third busiest airport in the world by total passenger traffic. Heathrow opened in 1930s by Fairey Aviation, a British aircraft manufacturer and was primarily used for testing during its first years of operation. The airport was named after the hamlet Heath Row.
Airport information
Terminal 2
Handling agent: Menzies Aviation
Baggage services: GBS - London Heathrow
Check-in time: 3 hours before departure. Check in closes 45 minutes before departure. 
4 self-service check-in kiosks are located at Terminal 2
Address
London Heathrow Airport
London
Lounge
Aer Lingus Gold Circle Lounge in Terminal 2, zone A (Opening Times – 06:00 – 22:00), located to the right at the first floor after the security check.