Customers with accommodations at select properties have designated stops for pick-ups and drop-offs on tours inclusive of an accommodation transfer. These stops, which are valid for airport transfers as well and are authorized by the City of Reykjavik, are located below. Further information can be found via the official Bus Stop website from the City of Reykjavik.
STOP 1

STOP 2

STOP 3

Ráðhúsið / City Hall
Tjörnin / The Pond
Lækjargata

Centrum Hotel Reykjavik
Chez Monique
Kvosin Downtown Hotel
Embassy Luxury Apartments

Baldursbra Guesthouse
Castle House Luxury Apts
Central Guesthouse
Galtafell Guesthouse
Apotek Hotel
Borg Hotel

STOP 4

STOP 5

STOP 6

Tryggvagata

Harpa
Safnahúsið / Culture House

1919 Hotel Radisson Blu
Álfhóll Guesthouse
Black Pearl Reykjavik
Butterfly Guesthouse
Captain Reykjavik Ranargata
CenterHotel Plaza
City Center Hotel
Downtown Hostel Reykjavik
Hilda Hotel
Kerno Apartments
Lighthouse Apartments
Metropolitan Hotel
Ocean Comfort Apartments
Reykjavik Harbour Apartments
Three Sisters Guesthouse

CenterHotel Arnarhvoll

101 Hotel
Apt K - Þingholtsstræti 2-4
Apt K - Hverfisgata 14
Apt K - Ingolfsstræti 1a 
B14 - Bankastræti
Centerhotel Þingholt
Hotel Holt
Home Luxury Apartments
Loft Hostel

STOP 7

STOP 8

STOP 9

Traðarkot
Hallgrimskirkja
Snorrabraut

41 – A Townhouse Hotel
Apartment K - Hverfisgata 37
Apartment K - Laugavegur 46
Apartment K - Lindargata 60
B14 - Skolavorðustig
Canopy Reykjavik City Center
Centerhotel Klöpp
Centerhotel Skjaldbreið
Frón Hotel
REY Apartments
Reykjavik4you Apts - Bergstaðstræti
Reykjavik Residence Hotel
Reykjavik Residence Suites
Room with a View
Sand Hotel
Swan House

Capt Reykjavik - Bergstaðastræti
B47 Hostel
Eric the Red Guesthouse
Forsæla Apartment House
Guesthouse Aurora
Guesthouse Odinn
Leifur Eiriksson Hotel
Loki Guesthouse
Odinsve Hotel
Sunna Guesthouse

Skuggi Hotel

STOP 10

STOP 11

STOP 12

Hlemmur
Austurbær
Hofðatorg
100 Iceland Hotel
101 Guesthouse
4th Floor Hotel
Alda Hotel Reykjavik
Heida's Home
Hlemmur Square
OK Hotel
Phoenix Hotel
Reykjavik4you Apts - Laugavegur
Stay Apartments Laugavegur
Grettisborg Apartments
Reykjavik Hostel Village
Snorri Guesthouse
Stay Apartments Grettisgata
Fosshotel Reykjavik
Storm Hotel


Liknande Paket
Verkligen testa mångsidigheten hos islandshästen, bege er rakt in i äventyret med att utforska Reykjanes naturreservat.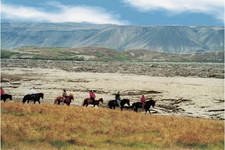 Valskådning med utgång från Reykjavik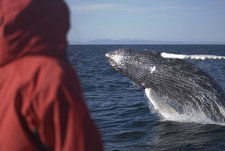 Flygbussen tar dig till & från Keflaviks flygplats och Reykjaviks city med vidare transport till ditt hotell i Reykjavik.